The Legend Of Zelda mainly known as Zelda is the most popular fantasy and action adventure game series designed by the Japanese designers. This game since its creation has achieved marvelous success especially among young boys and adults. Zelda is the most famous character and his dress is second to none. The Legend of Zelda Link Cosplay is available in an array of colors like black, grey, green, maroon and more. It comprises of 7 sets, hat, tunic, pant, shirt, belt, boot covers and waist bag. It is manufactured from leather and cotton twill and is durable as well as stylish.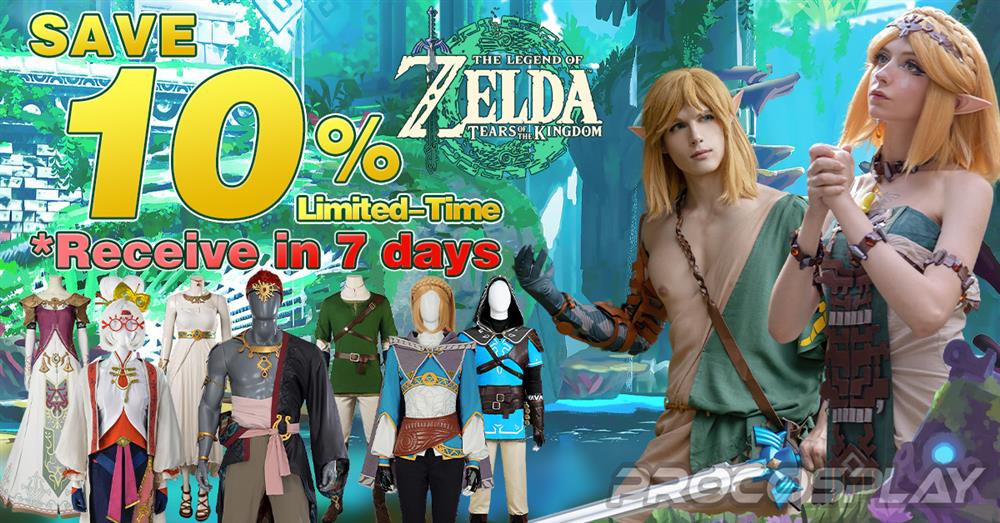 With our 'READY TO SHIP' items, you can get your hands on high-quality cosplay pieces in just 7 days.
Plus, use promo code 'procosplay' at checkout for an extra 10% off.
Step 1: Choose any 2 items with the 'READY TO SHIP' title
Click HERE to find out more 'READY TO SHIP' items. 
Step 2: Enter promo code: procosplay
Get 10% off your order immediately & receive it before Halloween!