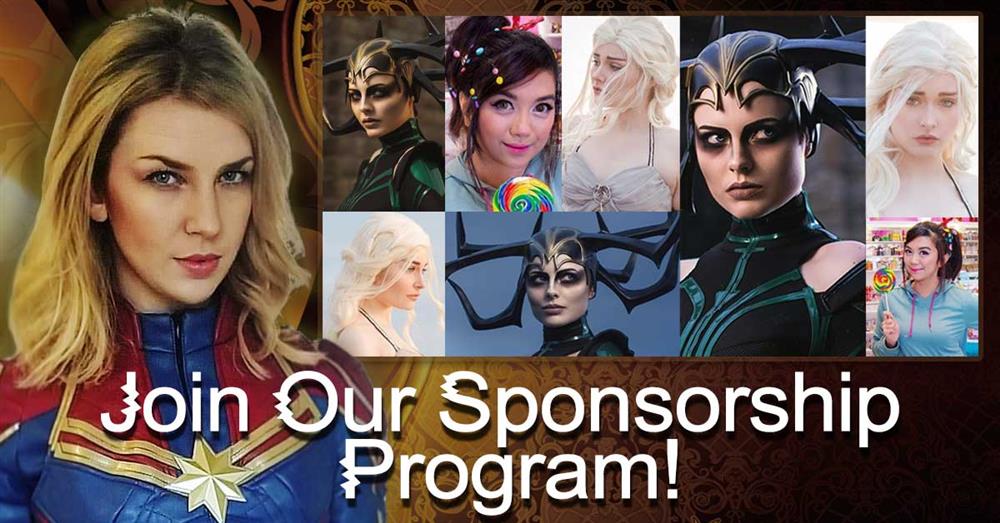 SPONSORSHIP
Do you want a wig for free or sponsorship?
IF you are looking for someone to sponsor your wig for your next event or party, or you are looking for a long term partnership/sponsorship collaboration, ProCosplay.com has it all! ProCosplay.com is always looking to form partnership with active bloggers / social media users to help each other out! For any interested party, please contact us  without hesitate.
Those who have been selected for sponsorship can do:
1: one FREE wig
2: 30% discount for buying costume or one FREE costume
3: Use our site affiliates to get 6% rebate (not include shipping fee)
Just send these information to [email protected]

Name*:
Email*:
Country*:
Instagram:
Facebook:
Youtube:
Pinterest:
Twitter:
Blog site:
Message:
Others:
Which wig or product you want*:
Tips: Thank you all for the great response! Because of the large amount of inquiries we have received, please kindly allow one week time for us to go through and process all the applications. Only those who have been selected for sponsorship will be informed of the result by email. Thank you again!
Notice:
*The sponsorship/collaboration will be reached between two parties, and the sponsorship parcel will be only sent to you after the permission and written agreement.
*You can only choose the size and the costume once, and unchangeable.
*All custom fees and taxes will be responsible for the consignee.
*HD quality and nice background are necessary. See the below example:
Photo example: