In order to get a brief idea of how customers feel about our costumes, we held a costume review giveaway activity, so as to gather authentic opinion from our customers. The activity ended up a great help, with which, ProCosplay is directed and our whole team are encouraged to provide better service. We would love to share a few customer reviews with you guys.
So far the only cosplay I've purchased from Procosplay is my traveling Anna. I'm always a little skeptical when buying from cosplay sites, especially ones I've never tried before but I took a chance and needless to say I was very impressed. First, it came quicker than I expected, which was nice cause I really needed it for an upcoming event. Second, the quality was very impressive. The bodice have a nice gold trim, which I love, and the design is embroidered, not printed, which is much nicer and looks beautiful! The skirt is also a very nice color and the material isn't super heavy, which worked better for me since I use it for parties. It also came with the cloak and gloves (not pictured) but both of those here also amazing quality as well! I was really impressed with the details on the cloaks, it really completed the look. I ordered a women's medium, going off the size chart and everything fit pretty well, my only issue was the undershirt was a little tight, so I had to replace it with one from Angel Secret, to fit my performer better, other than that everything else was great I would 100% buy from them again in the future!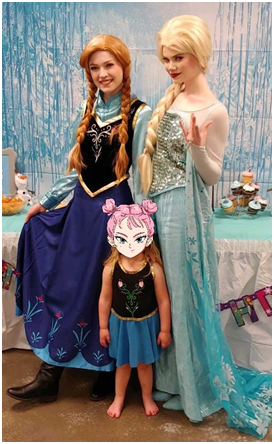 I bought my Weiss Schnee Cosplay from ProCosplay. It was my first time ordering there and i guess it won't be the last time since i'm super happy with the outfit and boots. I always order cosplays custom made to make sure that they will and i'm really glad that this was possible for this particular product. Also the quality is really good for the price and i love all the small accurate details that are there. I didn't need to modify a thing.
Also there was no trouble with communication or shipping and i seriously would recommend the shop to my friends.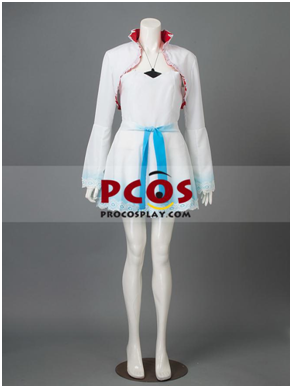 Procosplay has the highest quality outfits out there. The fit is fantastic and I can't wait to get more items from them, particularly Mjolnir, Cap's shield, and helmet! Also, you know the quality is fantastic when Hulk himself, Mark Ruffalo, says I look awesome! Is this 50 words? Lol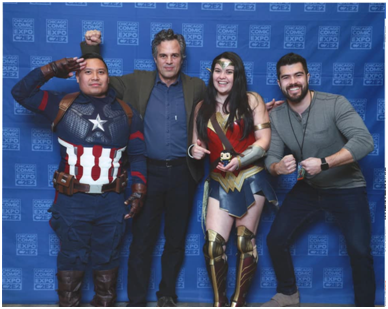 Let me begin with this is the second time I've ordered a suit from Procosplay, and both times I've been extremely pleased with the quality of their service, as well as the quality of their product. Both times I've requested my order by a certain date and received it by, if not before that date. Also, my interactions with their customer service, if and when necessary, have been nothing but courteous and expedient. Now on to the Ronin suit itself. I'm very happy with how this suit turned out. I'm always a little worried when using custom sizing to order a cosplay online, but everything from the boots to the pants to the vest/jacket, fit perfectly. I feel like I got a lot for the price, including the boots and belt. And the quality of the suit, from the material it's made out of, to the stitching is great, durable and comfortable. And it's pretty accurate to the costume worn by Jeremy Renner onscreen in Avengers: Endgame, and looks great when photograped as well. Overall this Ronin costume was a great purchase and I would highly recommend it.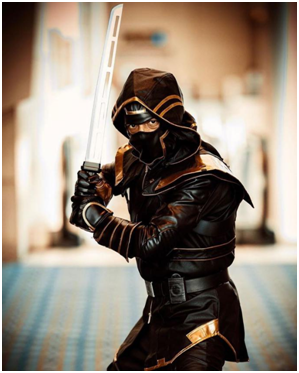 @MissSara Cosplay
@SarasBizarreAdventure
I got this WONDERFUL cosplay from you and I am totally glad! How it is made and how perfectly fits me ♡ I really love it. I didn't have the opportunity to wear it at a con yet but I would surely and proudly will ♡ Also, the Tiara is stunning I did not expect such quality. As well as the heart brooch in the center ♡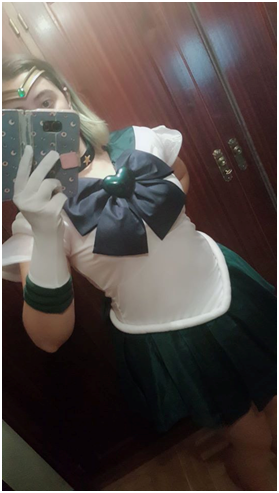 @Todd Slingerland
I love my Deadpool suit as alot of you know I wear it all the time. Everyone at all the events i go too love it. I always take hundreds pics with people taking selfies and pic videos. This is the second Deadpool suit I got from them. Even all the my Deadpool tik toks I get tons and people loving the suit. I always tell them where I got. I have my daughter's deku suit coming soon she is super excited for. This company has been very fun and easy to work with always pleasure dealing with them. Thank you guys for all you do.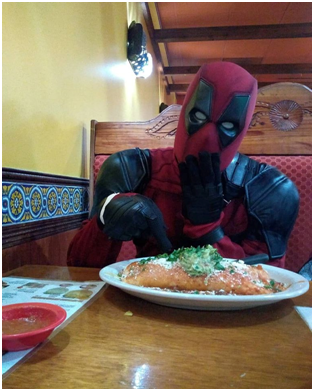 @Andrea Angstadt
The first costume I bought from Procosplay was Captain Marvel. When I got the package I was completely impressed by the contents inside! It's a very high quality costume and it fit like a glove! The costume is true to measurements. I was impressed by all the pieces to it-gloves, arm bands, belt, and boots! The arm bands and belt have Velcro closures that can be adjusted for a perfect fit. I was also impressed that the vest was its own separate piece and the star is a heavy duty metal. The only downside is that it is a one piece leather suit which makes it difficult in the summer months as it does get hot. However the top part of the jump suit has a very breathable material and the vest can be removed when you need a break! I work for an entertainment company and have done many big events- such as a Captain Marvel movie night at our minor league stadium. I even wore it to comic con where I met Tom Holland and he was also impressed by it! I receive so many compliments on the costume every time I wear it and even after multiple wears it still holds strong. Not to mention, I feel completely bad a$$ in it! I will continue to buy all my costumes from procosplay! Thank you again!!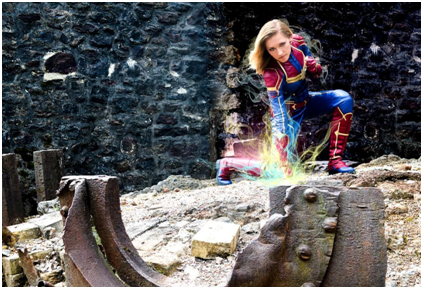 @Julie York
I searched and searched for an authentic looking costume. I found my mother of dragon costume from Procosplay. Once it arrived I was wonderfully surprised as to how well made and detailed it was. I got tons of compliments from anyone who was a GOT fan. I have my eye on the Hela costume next.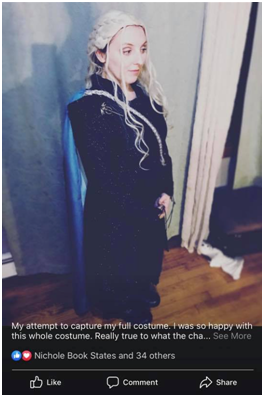 @Alexa Kay
I have the Hela cosplay & I absolutely LOVE it! It looks great in my photoshoots & the fit is fantastic! All my friends love it. The quality is great! It even came with matching shoes & they fit perfectly! I have Hope's of getting another cosplay from ProCosplay because none of my others compare in quality. The customer service was friendly & kept me updated on my order status! All of their products look so good & I want them all! Haha! I recommend ProCosplay to my friends looking for new suits or people I meet looking to get their first cosplays! Thank you so much for my all time FAVORITE cosplay!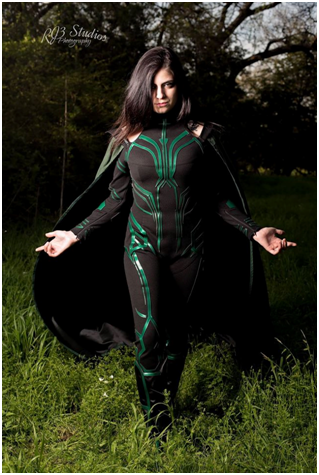 @Marc Lavoie
LOVE my Deadpool V2 costume. I wear it for charity mostly and entertain kids. Of all the cosplays I've done, this one attracts the most attention. The detail and quality of this costume are beyond compare, the customer service I received was exceptional and I HIGHLY recommend this business to anyone looking for an awesome high quality cosplay, these guys are AMAZING and Alice makes sure that you have zero concerns...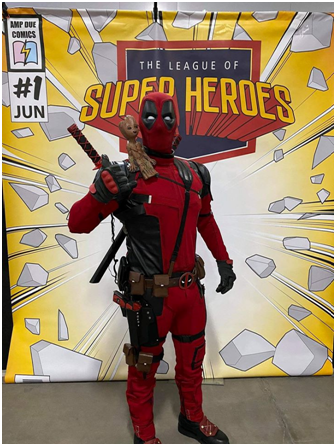 @thealchemicfox
Does anyone else absolutely adore the Descendants movies?? I made all my friends watch them with me. The quality is absolutely incredible. Their communication is wonderful and they very obviously care about the quality of their items. I can't thank them enough for sending me such a beautiful outfit! I'll for sure be buying more from them in the future. The fit is also great! I ordered from their sizing chart instead of ordering a custom size. The pants are a smudge short for my crazy long legs (do y'all know I'm about 6 feet tall? Do you have a favorite Descendants character? Mine is Carlos and I can't wait to share those photos with you. Remember that I appreciate you!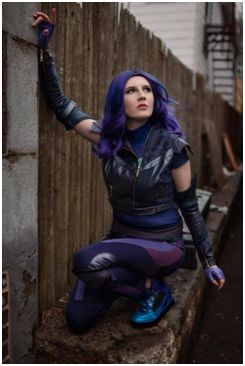 Thanks for the mentioned customers and their sincere reviews. Are you interested in cosplay? Don't hesitate, just visit our website (https://www.procosplay.com/) to find you best costume!