This is a new brand 

Cosfun

opening event for everybody, come and join us, you will get a chance to win free costumes! As a sub-brand of ProCosplay Team, Cosfun specializes in anime cosplay costumes with various styles at affordable prices, devoting to making cosplay more interesting.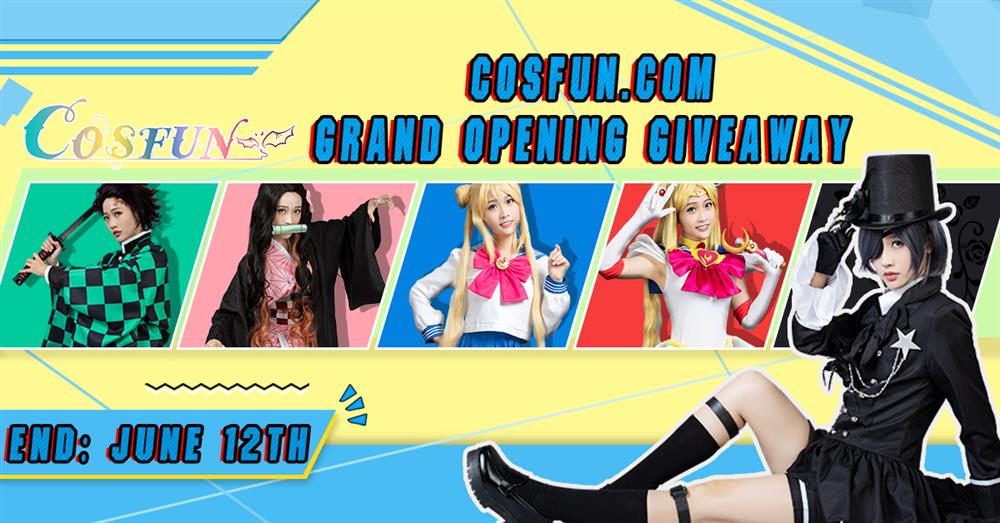 🎉 The first special offer is a super deal on newly registered users.
🎁 Register a member of cosfun.com now to obtain 1000 points!
It means you'll earn totally 1300 points if you register during event time! 1000 points can be redeemed for a $10 off coupon. 
👉 Sign Up
Discover details on Cosfun points please check How to Get Rewards.
🎉 Another is that share your cosplays to win a FREE cosplay costume.
🎁 Only share your cosplays by our rules, you'll have a chance to get a free cosplay costume you want! There will be five winners who can get the giveaway! Don't hesitate, join us now! 😍
❗ How to join:
1. Share your cosplays on Forum Theme of "Cosplay Show" with tag #congratulateonopening.
2. Write down the item of cosplay costumes you want, which can be only selected from ready-to-ship catalog.
We'll randomly select five winners to give free costumes on June 12th (Chinese time).
Tip: the more likes you get, the greater chance you'll earn! 🎈

Come on! It's a great chance to get your dream cosplay items, don't miss out! 😘