Products tagged with 'Super S Film'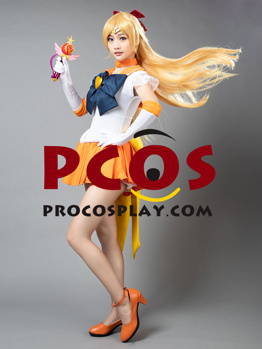 Sailor Venus is one of the inner Sailor Senshi of Solar System and a leader of them. She is the last join the Sailor team but the first awakened one and battle the Dark Kingdom. Her power is related to love, light and metal. Sailor Venus Cosplay Costume has been designed to give all its fans a chance to mimicking this beautiful girl. This outfit skillfully designed with a skirt, a choker, red bow hairband, front bow, back bow, gloves and tiara. This dress must make the Cosplayers stand out!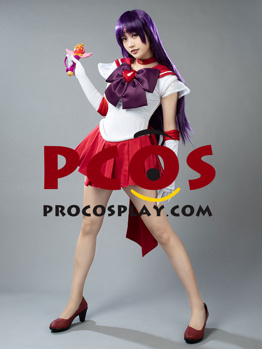 The guardian of fire and passion Sailor Mars! Sailor Mars is one of the original Sailor Senshi in Sailor Moon Crystal. Her civilian identity is Rei Hino. Her dominant color is red. Cosplay as the beautiful Sailor Mars in this red Sailor Moon Crystal costume! This costume includes skirt, front bow, back bow, choker, tiara and gloves. Gather your sisters and form the Sailor Senshi Co splay team!