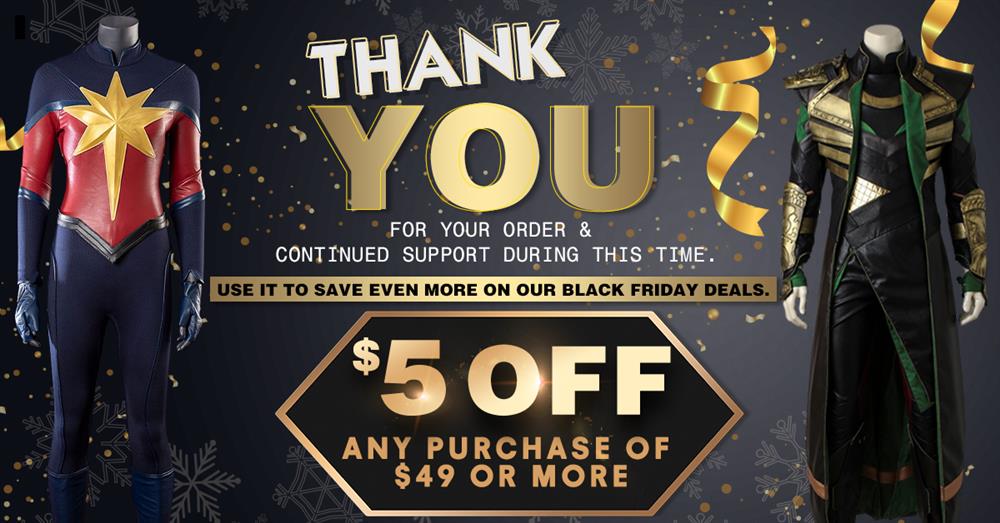 Share your ProCosplay looks to get $5 off your next purchase!  
And use it with your Black Friday deals! 


*How to get the coupon: 
1. Post a photo review and tag us on Instagram @procosplay_official or Facebook @ProCosplay
2. DM us to receive your coupon code. 
(This coupon is applicable to sitewide ALL items)

🥳What's more, this voucher can be used with our BLACK FRIDAY deals, double the savings in ProCosplay!

Don't miss out on this chance to get a discount on your next costume! Post and tag us today.